Allied Metal Ltd is excited to announce that we have been awarded our ISO 9001:2015 certification.
It's been our vision to be a company that redefines the standards of quality and service in Manufacturing, and it's with this in mind that we decided to work towards our ISO 9001 Certification. Implementing our Quality Management System has given us the chance to remodel our business into one that's not only dedicated to continuous improvement within our organization, but within our industry as well.
We truly strive to give the innovators of the world quality products and services, and with that, their highest potential for success. We're looking forward to the new opportunities this will bring with long-standing and new partnerships alike.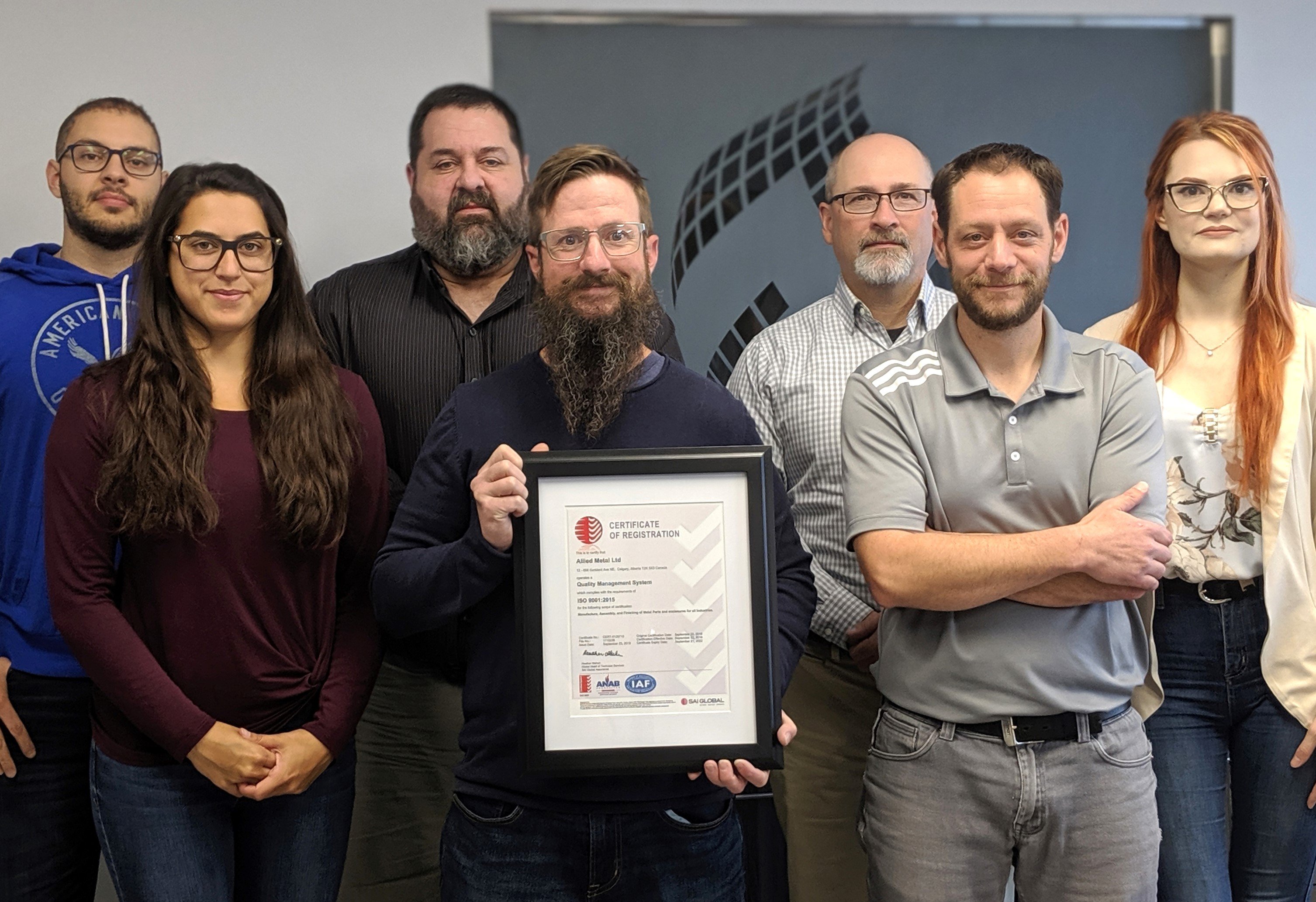 Click the link below to learn more about how reaching this milestone has helped us make improvements to your products and make waves in the industry.
Press Release: Allied Metal Ltd Awarded ISO 9001:2015 Certification